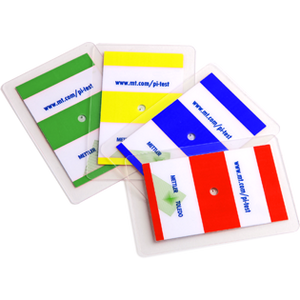 Metal Detector Test Cards
Regular price
$4,500.00
$0.00
Unit price
per
METTLER TOLEDO SAFELINE, the leading manufacturer of metal detectors worldwide, offers a wide range of individual test samples and kits to simplify internal verifications of your equipment. Our test samples are carefully assembled under laboratory conditions with precision test spheres in Chrome (Ferrous), Brass (Non-ferrous), Stainless Steel 304, Stainless Steel 316 and Stainless Steel 440.
Convenient credit card size test sample card measuring 95mm x 65mm.
Laminated Test Cards for test spheres from 0.3 to 3.0mm in diameter on conveyor-fed metal detectors.
---